Community education and awareness-building about environmental protection, human rights, and livelihoods are priorities of Environmental Defenders. In order to accomplish this, sporting activities and public discussions are organized, and residents of the Albertine region are encouraged to take action to stop the collapse of biodiversity. Due to this, a second event promoting environmental protection and human rights was planned for the end of 2022.
The tournament began on November 15th, 2022 and ended on December 23rd, 2022. Over 10,000 people from the Mahagi territory's various chiefdoms attended the event. Wagungu, War Palara, Angal, Mukambo, DJukoth, Panduru, are among the chiefdoms joined by the municipality of Mahagi. Football teams from both the boys' and girls' teams in the region participated in the competition. 
For the boys, each chiefdom fielded four teams, and they competed to determine which team would win the right to represent their chiefdom at Mahagi during the tournament's final round. For the girls, each chiefdom fielded two teams, and they competed to determine which team would win the right to represent their chiefdom at Mahagi.
The tournament's main goals were to engage young people in sports to conserve the environment, particularly by reforesting the local environment, to prevent deforestation, and to mobilize youth and women to participate in environmental conservation. Another goal was to raise awareness about the importance of agriculture so that future generations do not have to rely on food imported from outside Africa. This was significant because the youth in the region have no interest in agricultural activities and have instead decided to migrate to towns, even if the towns to which they have migrated do not have any jobs. Furthermore, the event was organized to raise human rights awareness and to empower the local population to defend their land rights and to condemn land grabbing and violence against women and girls.
Along with football games, additional events included initiatives to collect polythene, rubbish, and recycle plastic bottles as well as plant trees. As part of strategies to involve young people in environmental conversation and agriculture and livelihoods practices in the area, participating teams participated in radio dialogues and side event discussions. Loudspeakers were set up to spread the word and raise awareness about the necessity of taking decisive action to protect the environment, preserve natural areas, and advance human rights.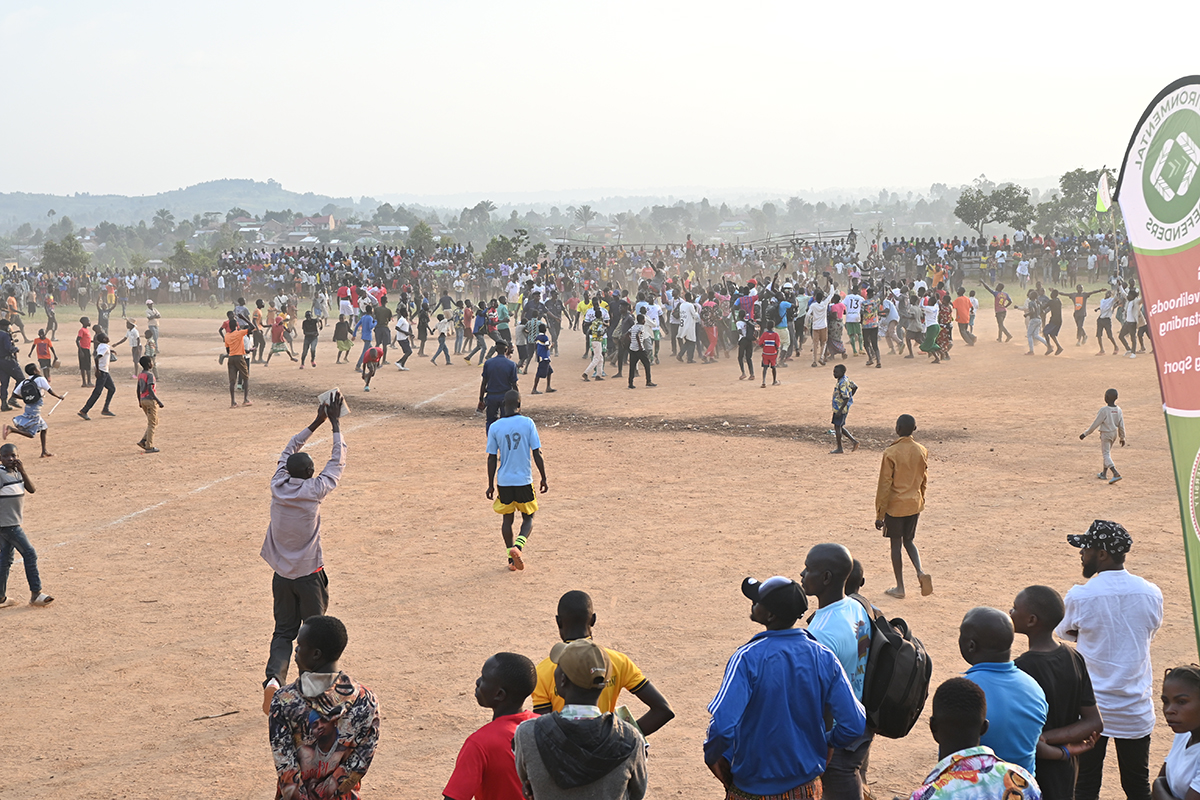 The Mahagi territorial government was thanked by the Environmental Defenders and Radio Terra FM teams for working with them to maintain calm and hold the gathering despite the security danger in the Ituri region. Similar to this, Gloria Ayiorwoth from Environmental Defenders urged the people of Mahagi to cooperate when such activities are organized, encouraging youth and women to work with government stakeholders to reforest local environment and implement environmental action at the local level if deforestation is to stop alongside teaching children agriculture and environmental love.
Furthermore, the people of Mahagi were urged to take the environmental and human rights information they received during the tournament seriously, and they were urged not to stop there, but to work hard to bring more partners to develop. Women and the youth were encouraged to participate actively in agricultural activities in order to produce enough food to support their families. This is required if kids are to be sent to school, which is becoming increasingly expensive in the region as a result of rising household poverty among aging parents.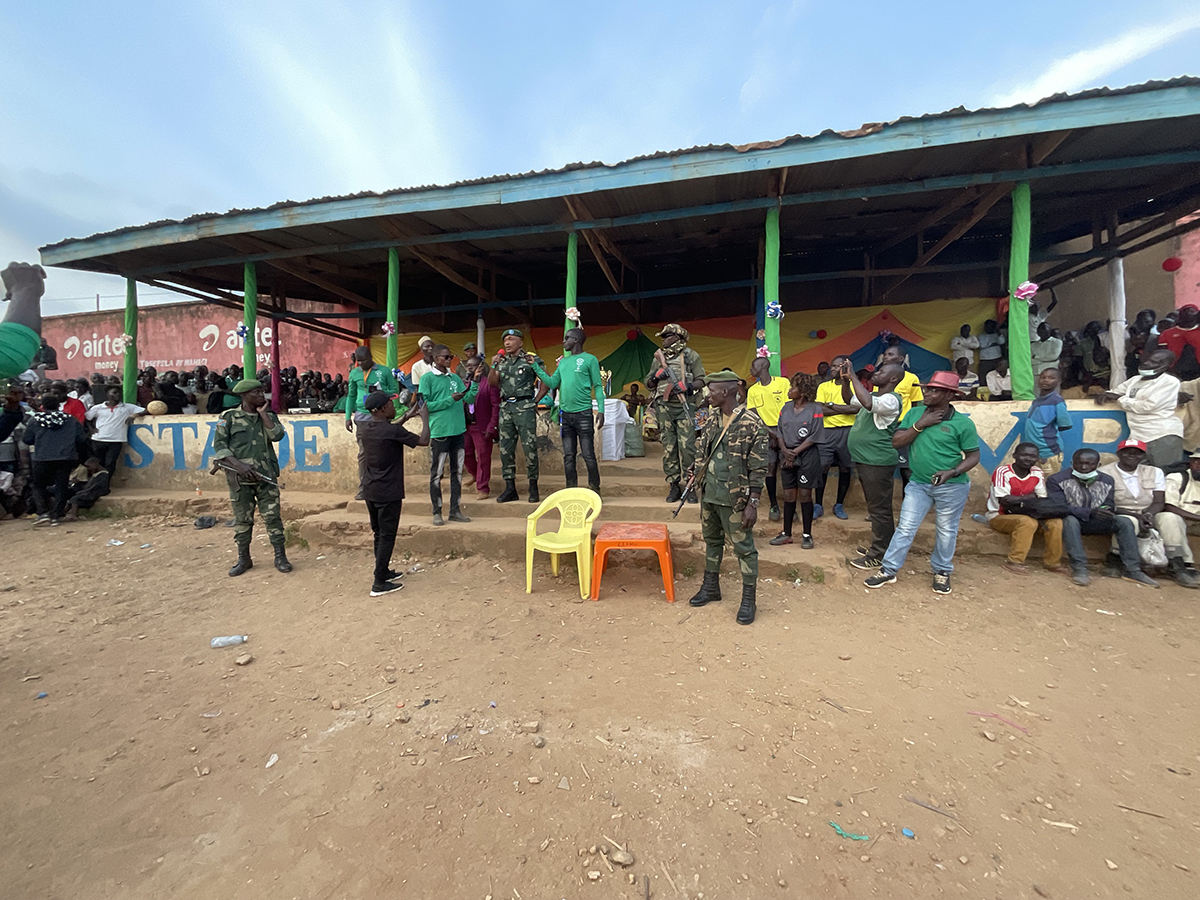 In June 2022, Environmental Defenders organized a similar sporting event in Uganda's Pakwach district near Lake Albert in Dei to raise awareness about environmental protection, tree planting, and the human rights of fishing communities. Over 10,000 people attended the event on International Day for the Environment as fans and audience members. This event in Mahagi was a continuation of the previous edition, which was held in Uganda on World Environment Day in June 2022.
The Environmental Defenders (ED) are an ecofeminist and collaborative environmental justice organization that works to protect biodiversity and the rights of Indigenous Peoples. We work in the Albertine Rift region, which includes the Murchison-Semliki, Greater Virunga, and Ituri landscapes and borders the Democratic Republic of the Congo and Uganda.
We are dedicated to building resilience for environmental and human security by assisting marginalized Indigenous Peoples and traditional communities in the Albertine rift region to live sustainably and protect their cultural practices, water sources, lands, and surrounding environment.